169.95
Gamo PT85 Tactical air pistol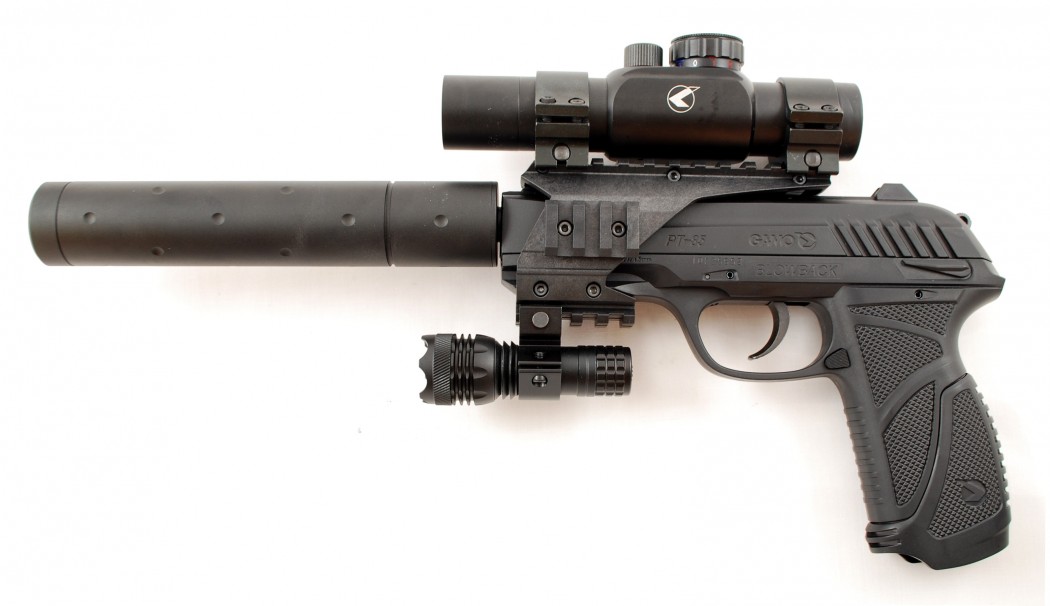 Gamo's PT-85 Blowback Tactical Pistol uses 12-gram CO2 cartridges comes complete with a 16 Pellet magazine. The PT-85 has an aluminium body and a tactical bezel, It can be used as a Double or single-action as its a semi Automatic. This Pistol has a Blowback action and looks very attractive with its Synthetic Frame and it also has a Textured grip for comfort. Double length pistol barrel incorporated into Silencer vastly improving accuracy.

Complete with 3 colour "red dot" sight, silencer and laser sight.
Fantastic value for money.